Contact us!
General construction materials and consultations
Edijs Čistovs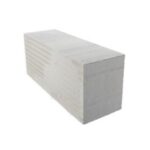 Aerated concrete blocks RocLITE is a durable and lightweight block. Aerated concrete blocks are made from environmentally friendly locally available materials. The Roclite block is made of durable aerated concrete, the blocks are easy to move by hand because they are not heavy. Designed for wall construction.
Title
Code
Width (mm)
Height (mm)
Length (mm)
Quantity on pallet (pieces)
Quantity on pallet (m3)
Price for pallet
Availability

*

Price per cubicmeter with VAT
Quantity for purchase in palettes
blocks ROCLITE 250/200
-
-
-
-
-

On order

€

119,79
*
Please wait for confirmation of product availability!