Contact us!
Thermal insulation materials, their application, solutions and consultations (eco-wool, wood fiber materials, cellulose and fibrolite)
Intars Rozmans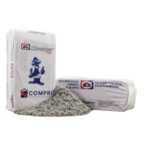 Ecowool "Climatizer Plus" is a natural, breathable, environmentally friendly and effective thermal insulation material. Climatizer Plus is obtained from natural cellulose fiber by recycling waste paper. Ecowool is a natural thermal insulation material, so it will create a healthy microclimate in your home. It is used for insulation of wall constructions, hard-to-reach or narrow constructions. In roof constructions - in the floor or attic, while in sloping or vertical constructions - in the frame walls of buildings.
Title
Code
Weight (kg)
Thermal conductivity (W/mK)
Availability

*

Calculator
Price per package with VAT
Quantity for purchase in packages
Cellulose ecowool Climatizer Plus 13.6kg
CP100
13.6
0,039-0,043 W/mK

On request

m2
Thickness (cm)
Density (kg / m3)

€

10,99
*
Please wait for confirmation of product availability!