Stewart Energy thermal insulation equipment
Vides Tehnika Ltd. offers to purchase "Stewart Energy" thermal insulation material installation equipment. This equipment is ideal for all types of bulk thermal insulation materials.
Equipment from Stewart is diverse and can be used for small material installation work to professional insulation work. In order to choose the most suitable equipment for your wishes and needs, we recommend that you get acquainted with the operational and technical characteristics of each equipment.
We remind you that the intended use of each device is different, and we do not recommend working with these devices if you do not have the appropriate experience. Consult with our specialists who will help you find the most suitable solutions according to your wishes, needs and possibilities.
Contact us!
Thermal insulation materials, their application, solutions and consultations (eco-wool, wood fiber materials, cellulose and fibrolite)
Intars Rozmans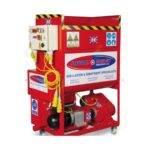 Stewart Energy Fibremaster 250 is a powerful insulation blowing machine for professional contractors. It can be used to blow all kinds of insulation materials, including cellulose fibers, glass and stone wool.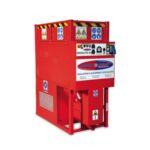 Fibremaster 350 is a powerful thermal insulation material blower for professional contractors.
Title
Code
Sizes (cm)
Type
Category
Materials
Funnel volume
Weight
Power
Availability

*

Price on request
Quantity to buy
Stewart Energy 350 installation equipment
stewart-energy-350
-
-
-
For all types of thermal insulation materials
-
-
-

On order

€

0,00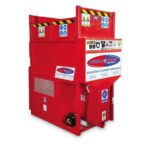 The unit is equipped with a two-cylinder 15HP diesel engine and a built-in 5kVA generator. The machine is designed for all types of bulk materials. All types of insulation work can be performed: attic, mezzanine, wall, roof, air tension, as well as wet installation work. Productivity is 4 times higher than electrically powered equipment, and the machine is independent of the power source.
Title
Code
Sizes (cm)
Type
Category
Materials
Funnel volume
Weight
Power
Availability

*

Price on request
Quantity to buy
Stewart Energy Fibremaster 1000 MK IV
stewart-energy-fibremaster1000MKIV
-
Blower
For professionals
For all types of thermal insulation materials
-
743
-

On order

€

0,00