Contact us!
Thermal insulation materials, their application, solutions and consultations (eco-wool, wood fiber materials, cellulose and fibrolite)
Intars Rozmans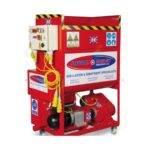 Stewart Energy Fibremaster 250 is a powerful insulation blowing machine for professional contractors. It can be used to blow all kinds of insulation materials, including cellulose fibers, glass and stone wool.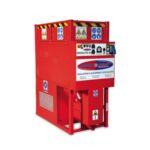 Fibremaster 350 is a powerful thermal insulation material blower for professional contractors.
Title
Code
Sizes (cm)
Type
Category
Materials
Funnel volume
Weight
Power
Availability

*

Price on request
Quantity to buy
Stewart Energy 350 installation equipment
stewart-energy-350
-
-
-
For all types of thermal insulation materials
-
-
-

On order

€

0,00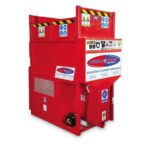 The unit is equipped with a two-cylinder 15HP diesel engine and a built-in 5kVA generator. The machine is designed for all types of bulk materials. All types of insulation work can be performed: attic, mezzanine, wall, roof, air tension, as well as wet installation work. Productivity is 4 times higher than electrically powered equipment, and the machine is independent of the power source.
Title
Code
Sizes (cm)
Type
Category
Materials
Funnel volume
Weight
Power
Availability

*

Price on request
Quantity to buy
Stewart Energy Fibremaster 1000 MK IV
stewart-energy-fibremaster1000MKIV
-
Blower
For professionals
For all types of thermal insulation materials
-
743
-

On order

€

0,00